Where to Dance Tango in Brussels? 
Are you searching for the best milongas in Brussels?
As a tango enthusiast, if you want to discover new dance scenes, then Brussels should be your next destination.
The city has a flourishing cultural landscape and a thriving milongas in Brussels tango community that will ignite your passion.
Whether you're a seasoned pro or a beginner eager to learn the ropes, Brussels has something for everyone to offer.
In this article where we'll guide you through the vibrant tango scene in Belgium. We'll recommend the best milongas in Brussels, renowned for their intimate settings and electrifying energy, as well as the best places to dance tango in Belgium.
Whether you're an advanced tango dancer or just starting out, we've got you covered with insider tips on where to practise your moves or enjoy the best milonga evenings.
Best milongas in brussels
Are you wondering where to dance tango tonight or where to dance tango this weekend in Brussels?.
Stop searching and find the answers right here!
With numerous venues to choose from, you can hone your skills, perfect your moves, and lose yourself in the passion and excitement of this dance.
Come discover the many tango hotspots of Brussels, and let the city's infectious rhythm and energy sweep you off your feet!
Tango Nights in Brussels: Your Guide to the Best Milongas
Cellule Milonga (monthly event)

La Loca (monthly event)

La Tanguería (weekly event)

TangoBar (weekly event)

La Maison du Peuple (monthly event)

Patio de Tango (weekly event)

Milonga La Plata (weekly event)

Tango Factory (weekly event)
Cellule – live music – Milonga
Monthly event : 3rd saturday of the month
Milonga La Cellule is one of the best milongas in Brussels and is held at a historical site that has played a prominent role in the local tango scene for many years. With a beautiful wooden floor (parquet) that is ideal for dancing, the atmosphere is festive and lively. 
With skilled dancers, a mix of different groups and schools of tango enthusiasts from the city, as well as a large influx of visitors from neighbouring cities and abroad who come specifically for this event.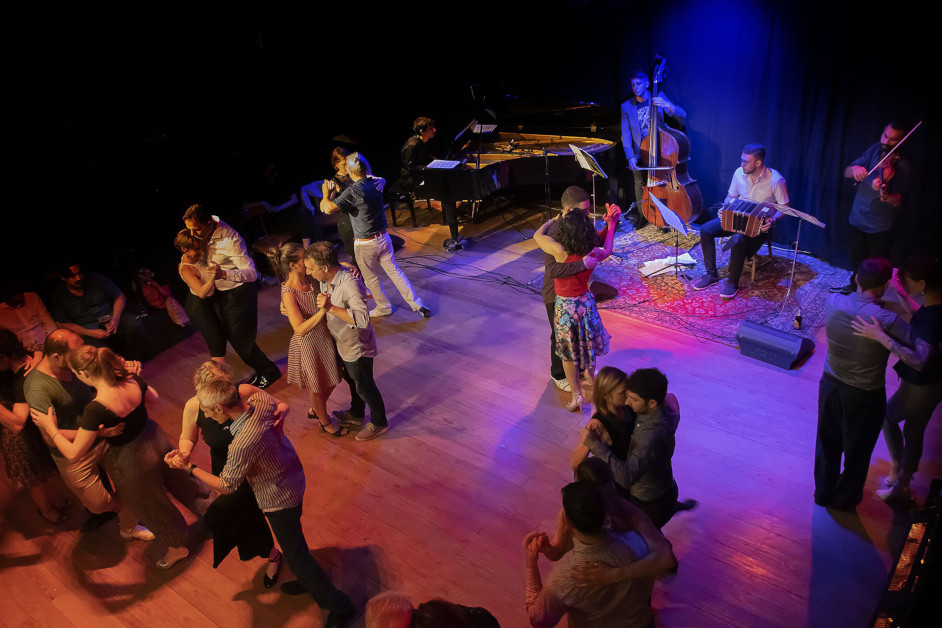 Located in the trendy Saint-Gilles neighbourhood.
La Cellule Milonga usually offers live music with some of the best tango orchestras from Europe and Argentina, depending on the schedule. 
The event can be split into a concert where you can listen to the music without dancing, followed by a milonga, or it can be unified into a single milonga event with a live music set when the orchestra is of a dance style. 
So whether you want to sit back and enjoy the music or dance the night away, La Cellule Milonga is the perfect place to experience the vibrant tango scene in Brussels.
Whether you're a seasoned tango dancer or a newcomer to the scene, you're sure to have an unforgettable time at this must-visit milonga in Brussels.
Monthly event : 1st saturday of the month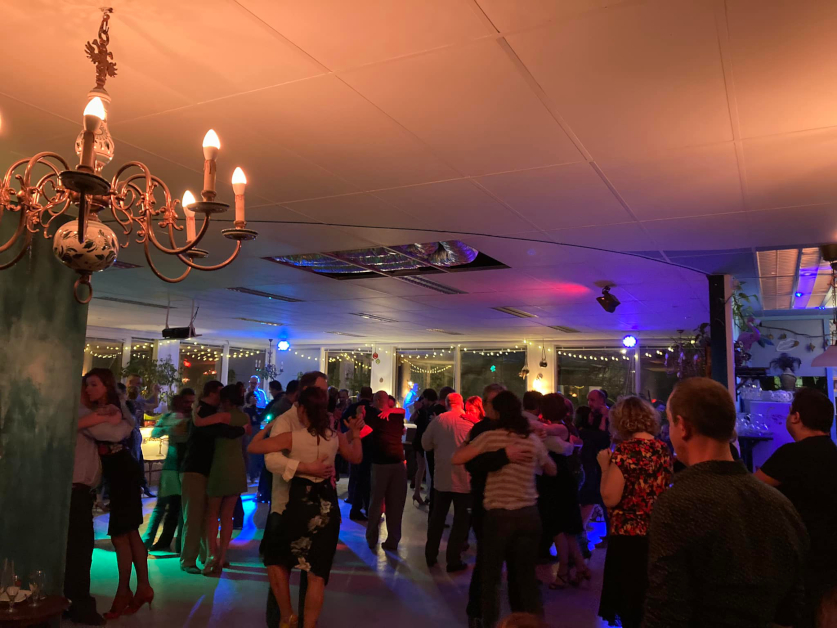 For those in search of another top monthly milonga in Brussels, look no further than La Loca at the Tango Factory studio in the Ixelles district. This milonga sets itself apart by bringing in foreign DJs, resulting in a lively atmosphere with skilled dancers. 
The intimate studio can hold around 70/80 people, allowing for a comfortable and spacious dancing experience. 
While the dance floor is not made of wood, it is still dancer-friendly and provides an exceptional venue to partake in the vibrant tango scene of Brussels.
Weekly event : 2nd & 4th sunday
Nestled in the Molenbeek neighbourhood, La Tangueria is an iconic milonga that promises an authentic tango experience to all who visit. Despite being slightly off the beaten path, the venue boasts excellent connectivity, making it easily accessible (20'min from downtown).
With its intimate setting and welcoming ambiance, La Tangueria is the perfect place to indulge in your passion for tango. The milonga takes place on a beautifully crafted wooden dance floor, tailored to suit tango aficionados, and also features a store for tango shoes, dresses, and pants.
Run by the celebrated tango maestros couple Marisa & Oliver, the milonga is held in their own school, showcasing a variety of traditional tango styles. 
Whether you're a beginner or an experienced dancer, La Tangueria has something to offer for everyone.
Weekly event : wednesdays
Located in the lively district of Matonge (Porte de Namur), this iconic and renowned milonga is widely recognized as one of the best weekly milongas in the city. The area is abundant with a diverse range of bars and restaurants, representing various communities, making it an ideal spot to unwind and socialise.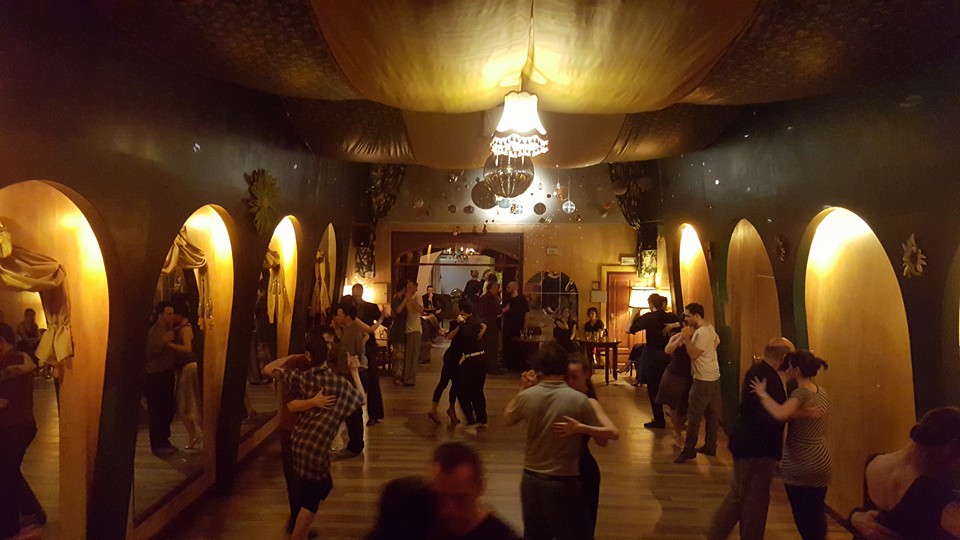 The venue's picturesque ambiance, accentuated by a wooden dance floor, provides the perfect setting for an unforgettable tango experience. Although the attendees are diverse, the milonga is well-known for drawing talented dancers, including many of the city's renowned teachers.
In essence, this weekly milonga offers the perfect mid-week night out, allowing you to immerse yourself in the captivating world of tango, while breaking up the monotony of the work week.
Monthly event : 2nd saturday of the month
The renowned tango maestros Sergio and Gisella host another great monthly milonga in the beautiful Saint Gilles neighbourhood. Situated in the heart of the vibrant nightlife scene, the location is ideal and almost central.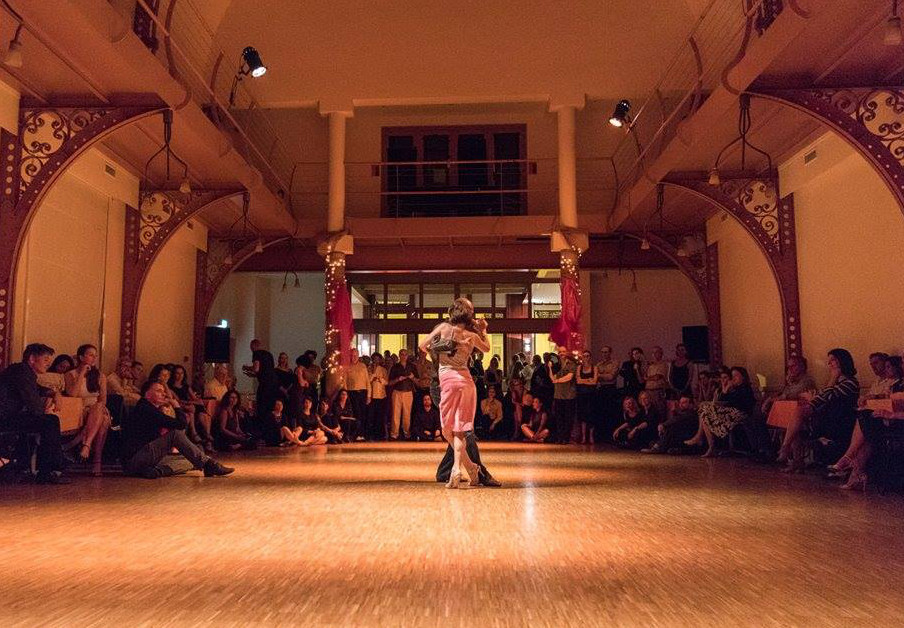 This spacious venue can comfortably accommodate up to 100-140 people, making it a perfect spot for hosting large events. The dance floor, which is tiled like those found in the old clubs of Argentina, provides a unique and authentic tango experience. While the floor can be a bit slippery depending on the weather, it's still comfortable to dance on.
The level of dancing varies, creating a welcoming and inclusive atmosphere for all dancers.
Additionally, you can participate in the beautiful and fun "Tanda Rosa" dance style, which was invented by Gisela. This involves women asking men to dance and switching partners at the end of each song, making for an enjoyable social dancing experience.
This weekly milonga, hosted in a beautifully decorated hall, offers a warm and inviting atmosphere perfect for an enjoyable social gathering. With dancers of varied levels, it's an ideal place to experience a friendly and inclusive tango community.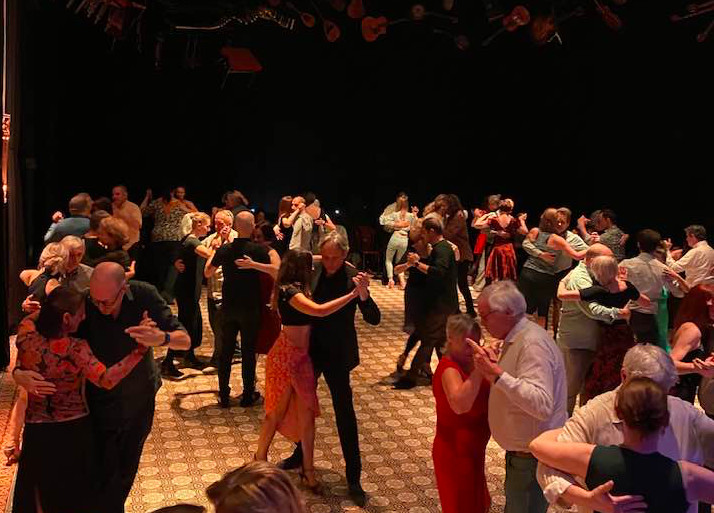 While it may be situated slightly outside the city centre, the venue, located in the well-known European quarter of Etterbeck (Schuman), is still conveniently connected to public transportation. The milonga's authentic tiled dance floor adds to its charm and brings to mind the traditional milongas of Argentina. A trip to this venue is definitely worth it.
Additionally, depending on the agenda, "Patio de Tango" occasionally features live orchestras or Maestro's shows, making it an even more special experience. Thursday nights are particularly worth it!
Located in the vibrant Matonge district, Milonga La Plata is hosted in the stunning Dublin hall and is another gem of a milonga.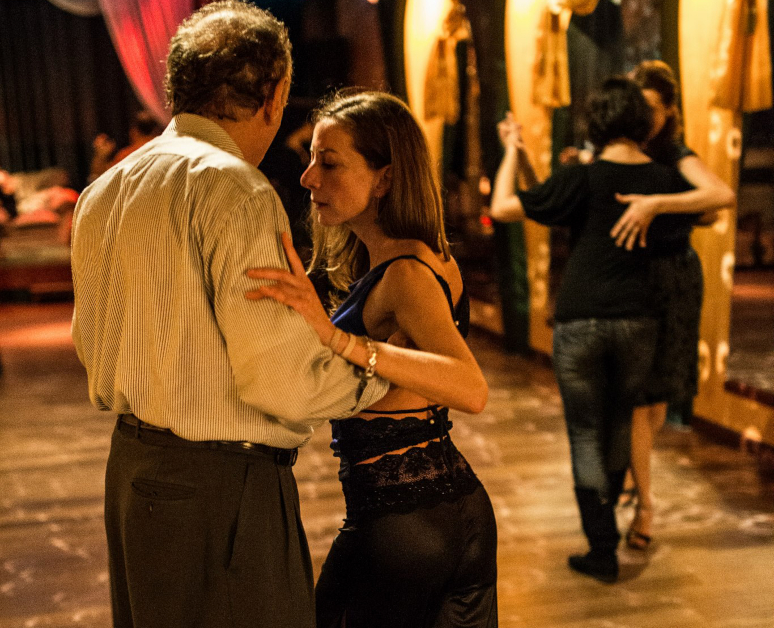 Organised by talented maestros Sandrina and Hugo, who bring their own touch of colour and experience from the Buenos Aires and Montevideo tango scene to every event.
Featuring a wooden dance floor that's perfect for tango, the milonga offers a pleasant level of dancing and a relaxing atmosphere that's ideal for a night out. It's the perfect place to immerse yourself in the essence of the Rio de la Plata and Montevideo and experience the true essence of tango porteño.
Flavia Morari, the esteemed Maestra of Tango Factory, hosts a welcoming and inclusive milonga that is perfect for dancers of all levels. The venue is located in the trendy district of Ixelles, which boasts a vibrant nightlife and a large student population, and is conveniently situated near Place Flagey, a key point in the city.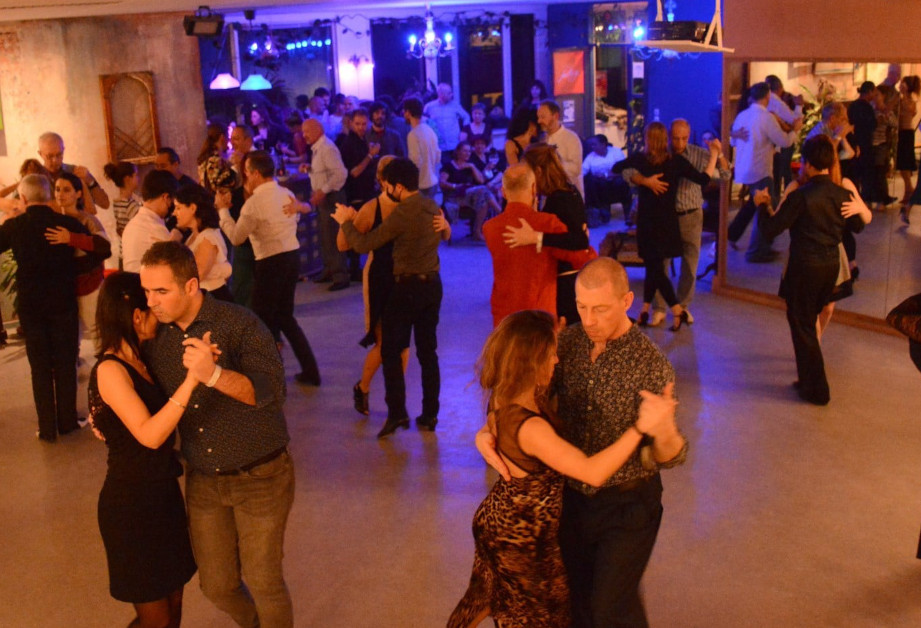 While the dance floor is not made of wood, it is still comfortable and suitable for tango. In addition to featuring talented DJs, the milonga occasionally offers live music and exhibitions by renowned maestros. 
This unique venue provides a mix of audiences of all ages, with advanced and professional dancers happily sharing the dance floor with beginners. It's the perfect place to launch the weekend and enjoy an evening of social dancing in a friendly and supportive community. The addition of delicious cocktails only adds to the experience.
In conclusion, Brussels boasts a vibrant tango scene with numerous milongas and venues that cater to dancers of all levels.
We hope this article has provided you with a good overview of the many options available and that you'll have a wonderful time exploring the rich tango culture of Brussels.
So, grab your dance shoes and get ready to immerse yourself in the passion and rhythm of the tango scene in Brussels!
If you're passionate about tango dancing, you might be interested in our upcoming article on the topic of : Musicality in Dance In which we delve into the topic of  Tango Musicality.
Keep reading !
If you want to improve your musicality, please check out our Musicality course, it will help you to develop these concepts in a simple and practical way (read more).