Lessons for
any tango dancer or tango lover
A practical approach to understanding tango music
High quality of tuition
All levels
It is wrong to think that musicality is only an innate virtue of the artist. In reality, musicality can be acquired through understanding and work.
We can be musical in different ways. At first, the simplest connection seems to be rhythmic and melodic, but digging a little deeper we will find counterpoint, recognition of the different instruments and sections of the orchestra. In this way we will be able to change reference according to the different moments of the song.
By understanding the different aspects of music, we will master the tools necessary to develop a personal and elaborate interpretation.
Musicality is the ability to understand the musical language, which allows you to move through that language, adopt it and give it a personal aspect.

With the experience and trajectory of Camilo Córdoba as a professional musician and amateur dancer, we offer you to discover and/or rediscover the musical language of traditional danceable tango and its musicality.
Benefits of the course
During the course the student will :
Improve the "active listening" of music.  what is active listening? 
Deepen the recognition of the musical styles of orchestras.
Raise awareness of the information provided by the music.
Develop personal interpretation in dance.
Will acquire arguments that will reinforce their personal tastes.
Perfecting aesthetic decision-making in musical performance.
# In all modules we will listen to and analyse clear examples of the most famous orchestras.
# All analysis is focused directly on the development of musicality, and accompanied by examples and/or proposals of dance steps.
Module 1
4 classes – 100€
75 minutes per class
Introduction to basic concepts:
Rhythm
melody
Accompaniment
Form / structure
Module 2
5 classes – 175€
90 minutes per class
Analysis of the most famous orquestas tipicas. Among them:
Pugliese
Troilo
Di Sarli
D'Arienzo
Caló
Tanturi
Module 3
4 classes – 120€
75 minutes per class
Reinforcement of the concepts seen in module 1, plus :
counterpoint
layers
instrumentation
variations & solos
In-depth and advanced analysis of the orchestras already studied.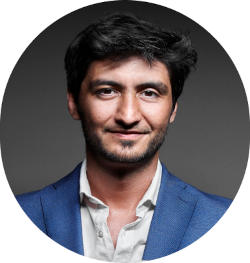 CAMILO CORDOBA
Electric & Classical Guitar
Argentine guitarist, arranger and composer based in Brussels since 2016.
In his long career he has achieved international recognition as a professional musician specialising in traditional, contemporary and fusion tango.
He has studied at E.M.P.A (Buenos Aires – Argentina), where he did the Jazz and Tango career studying with maestros such as Anibal Arias and "Chocho" Ruiz; he also took private lessons with Javier Cohen.
He received recognitions from the Ministry of Culture, declared to be as "Cultural and Artistic Interest" for his quintet (2012), and declared from the Ministry for Foreing Affairs and Ministry of Tourism as "..part of the national identity of Argentina, being granted the status of   ̈Brand Ambassadors ̈ for the country. (2013).
Latin American music advisor for the BOZAR MUSIC / Centre for Fine Arts of Brussels (Belgium), where he curated the concert series "100 years of tango".
He has participated in several international tours in Europe, North America and Latin America; performing at famous festivals such as Glastonbury Festival (UK), Jazz al Parque (CO), Virada Cultural (BR), Savassi Jazz (BR), Vive Latino (MX), Heineken Canarias Jazz (ES), Nishville Jazz (SR), Para Ti Latino (BR), among others.
Watch Camilo Cordoba videos